Contact
As a professional building company we provide and maintain a very accessible office.  This office gives the project team and clients a designated place to meet, discuss, roll out blueprints and conduct our business every day, Monday through Friday.  Come on in and see us!  We'd love to talk to you!
2100 Paseo San Luis, Sierra Vista, AZ 85650
Click map for directions.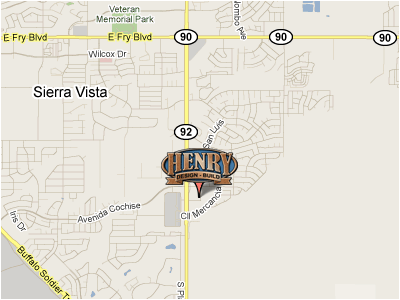 Email: bill@henrydesignbuild.com
Phone: 520.732.1940
Fax: 520.458.2102